Our Vision
Our vision is to be the preeminent provider of occupational therapy services for people of all ages, in the Kalamazoo area.
Our Mission
Our mission is to enable people of all ages to live life to its fullest by helping them promote health and prevent or better accommodate illness, injury, or disability to improve their quality of daily living.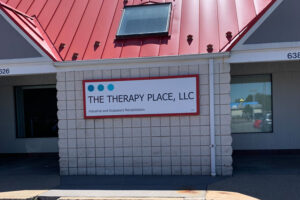 Meet Co-Owners Bruce and Diane Vincent
In 2005, Bruce and Diane Vincent started The Therapy Place to provide occupational therapy services to children and adults, to enable them to live their lives to the fullest.
Bruce has an MBA from Michigan State University. He works on equipment support and marketing for the clinic and previously was employed as an engineering manager at Eaton. Corp.
Diane's background is in business administration and teaching. She previously worked as a legal assistant, she taught legal office procedures at Kalamazoo Valley Community College, and has experience in all aspects of business management.
In their spare time they enjoy walking, running, biking, kayaking, hiking, golfing and playing with the grandchildren.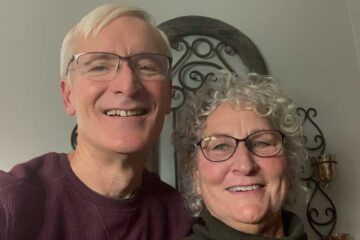 I've known the Vincent family for more than 15 years and watched them carefully select the business venture they would undertake for a second career. Bruce and Diane have always been sincere, honest and hardworking friends. I would recommend them highly for anyone who needs their services.
Insurance We Accept
The Therapy Place in Kalamazoo, MI accepts Medicare, Medicaid, and most commercial insurances. Please call (269) 544-2901 or your insurance company before your initial appointment to be sure your insurance is one we accept.
Michigan No-Fault Law 07/01/2020
A Michigan No-Fault accident is one where an injured person–regardless of fault–gets crash-related medical bills, lost wages and other economic losses paid by his or her own auto insurance company, instead of having to sue the at-fault driver who caused the crash.
There are several factors that must be present for to qualify, such as whether the crash occurs in a No-Fault state and whether the vehicle involved meets the law's definition of a "motor vehicle." However, the two most significant characteristics/qualifications are:
Any person injured in such a crash gets his or her crash-related medical expenses paid and lost wages reimbursed regardless of whether he or she was at-fault in causing – or even contributing to – the crash. (MCL 500.3105(4))
Medical expenses and lost wages (as well as other benefits) are paid by the injured person's auto insurance company, not the auto insurer for the at-fault driver who caused the crash. (MCL 500.3114 and 500.3115)
If you have been in a car accident or a pedestrian accident, Michigan No Fault Insurance may cover the expense of occupational therapy.