Return to Work Evaluations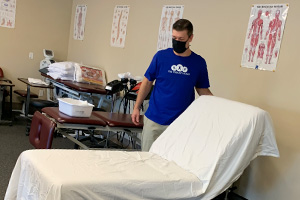 When an employer makes an offer of employment, or an employee returns to work after an injury, the employer will often request a Return to Work evaluation (RTW). This employment screening will determine if the job candidate is capable of performing the job to its fullest capacity. The RTW also can determine if a candidate has an undisclosed injury that might affect job performance.
Throughout the Southwest Michigan area, employers choose The Therapy Place for their RTW evaluations. The Therapy Place's  simple screening appointment provides an evaluation of the employee's ability to perform normal work activities. Using the employer's job description, the ability of the employee to perform the job tasks and address activities like weight limits, pushing/pulling motions, or other possibly strenuous activities that may not be within the employee's current abilities.
Benefits of Return to Work Evaluations for Employers
Decreased overall injury costs.
A baseline documentation for accelerated rehabilitation and return to work.
A purely objective evaluation of an individual's ability to safely perform the physical demands of a job.
It provides tools for HR managers for risk management and post-injury use.
Employment Screening
An employment screen is a short, standardized assessment conducted directly with the potential employee. The screen is conducted based on the demands of the specific job duties. The report and resulting documentation are sent directly to the employer.
The Return to Work evaluation screen is an extremely efficient way to determine if a potential employee can perform the job to which he or she is returning. A return to work program keeps the injured worker employed in gainful, productive and rewarding positions within their work restrictions as identified by their physician.
Other Business Services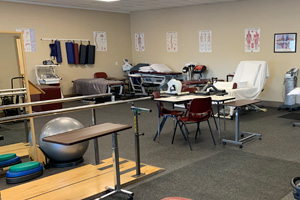 Accelerated scheduling.
Job site evaluations.
Injury prevention program.
Physical demand analyses.
Post-offer employment screens.
Industrial onsite services.
Functional Capacity Evaluations (FCE).
Cost containment services.
Ergonomic assessments.
Outpatient occupational therapy.
Work and personal injury treatment management.
Workers compensation.